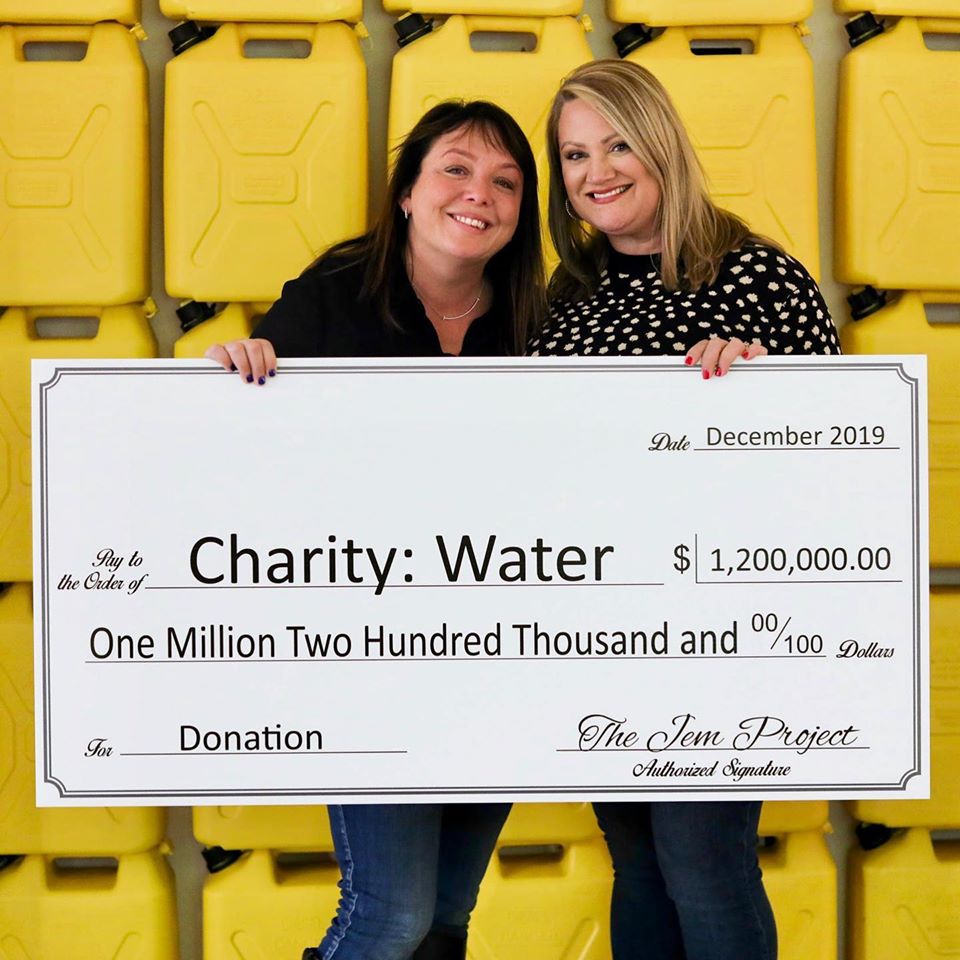 The JEM Project president Jessica Manning and Executive Director Leah Poston Burroughs are proud to partner with charity:water.
This donation of $1,200,000 will help repair 200 wells in Africa to provide safe and clean drinking water to the local communities. We are committed to passionately serving Charity: Water and helping end the water crisis around the world.
Know a charity we can help? The JEM Project improves child welfare, animal welfare, women's empowerment, and environmental sustainability through impact investing and charitable giving. Our purpose is the provision of what is necessary for the health, welfare, maintenance, and protection of children, animals, women, and the environment.