The JEM Project is honored to participate in the Dress for Success Charlotte "Your Power Her Hour" campaign for March 2022, during Women's History Month!
31 Women of Power are featured in the Your Hour Her Power campaign, including our very own Executive Director, Leah Burroughs.
The JEM Project is excited to announce that our foundation will match Your Hour Her Power donations to DFS Charlotte up to $50,000!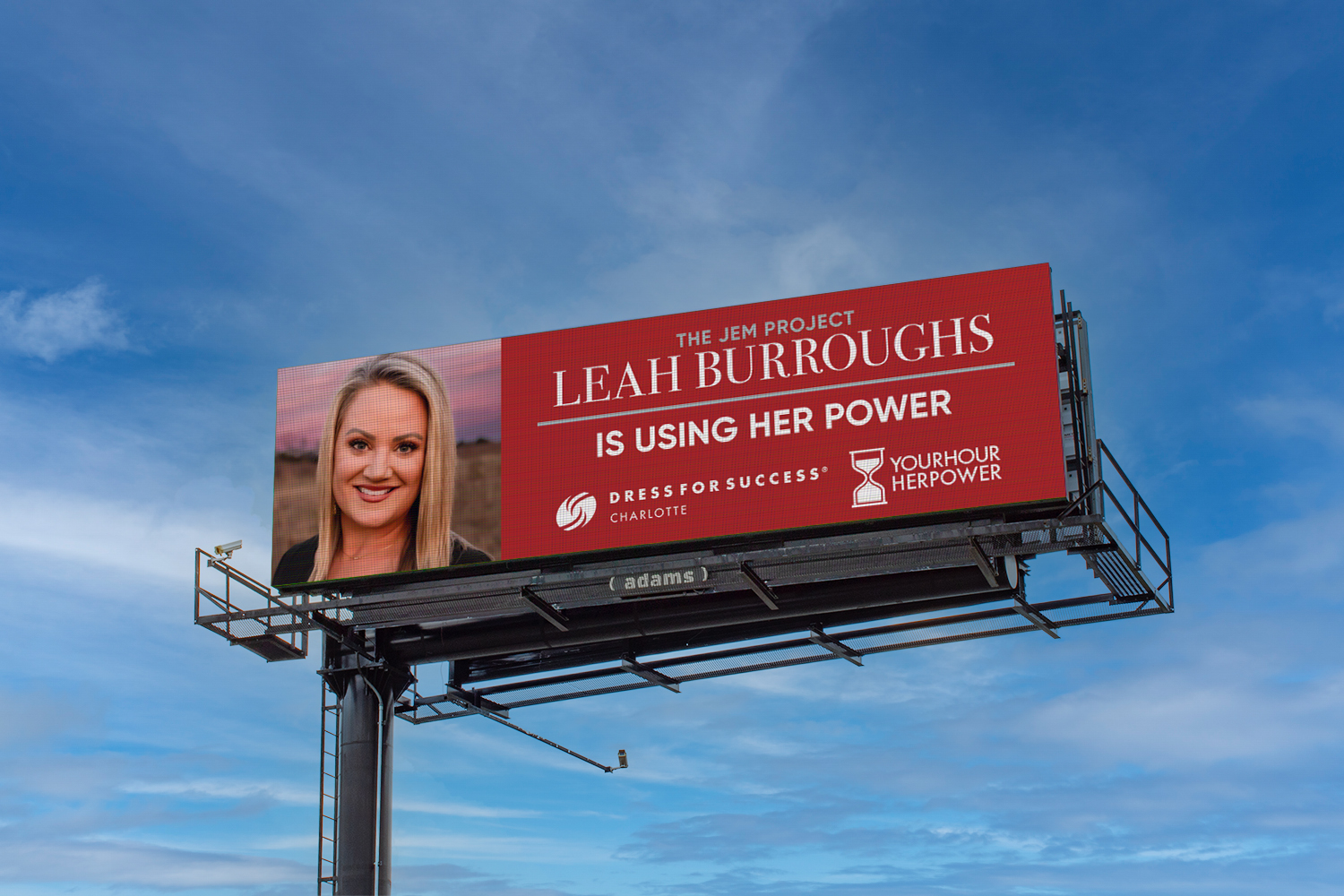 Your Hour Her Power is inspired by the belief that when a woman has access to opportunities that can change her life for the better, she becomes powerful beyond measure. By giving just one hour of your pay, you give a Dress for Success woman access to programs, services, and tools that will help her achieve economic advancement and strengthen her family. Learn more here!